RfL UK first met Tele ( as he is called locally ) in 2016 when we visited the newly opened house at Bustani Y Binadamu. The Charity had agreed to support with his studies to become a Doctor and it was an opportunity to finally meet him and hear more about his plans for the future. He had been helping Dominic for several years and his dream was to become qualified so that he would be able to support the sick and less able people that Valita were helping all over Dar es Salaam as part of their outreach program. The funds that we were continuing to raise to support him , was enabling this dream to become a reality and at the end of 2019, he graduated from medical school .
Now that he was qualified , Tele was able to assist the Valita team in caring for the sick, both at Kaya and those who needed medical care and medication on the outreach program in Dar Es Salaam and he is immensely grateful for the opportunities that were made possible by the support form RfLUk over the years. None of this would have been possible without the support and donations made by our generous supporters . If you would like to be part of changing someones life , please click HERE to donate either a fixed monthly amount or a one off donation. Thank you.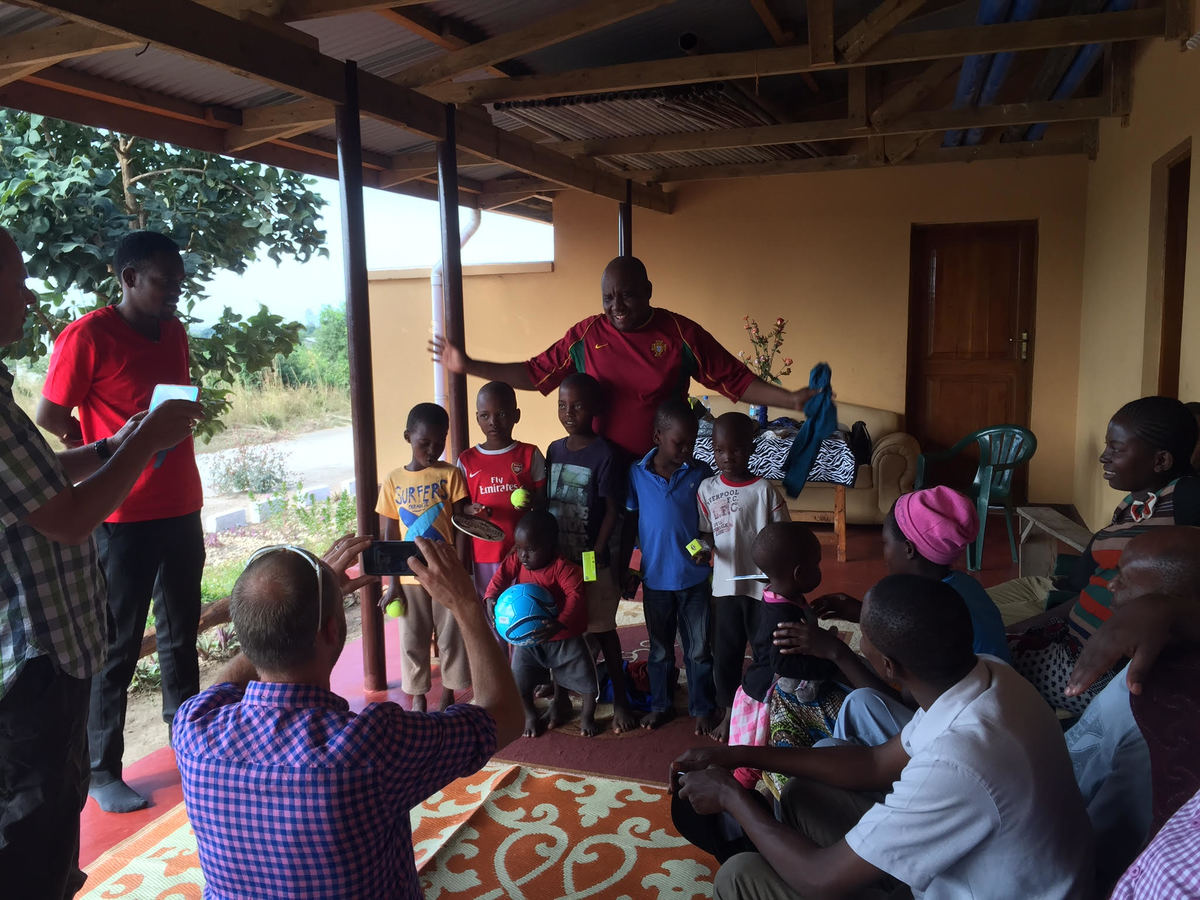 One more recent update, when we visited Dar es Salaam last year (2019), we were delighted to meet Tele's wife and their lovely new baby boy- He as rather excited to be photographed and was not keen on staying still for our camera!